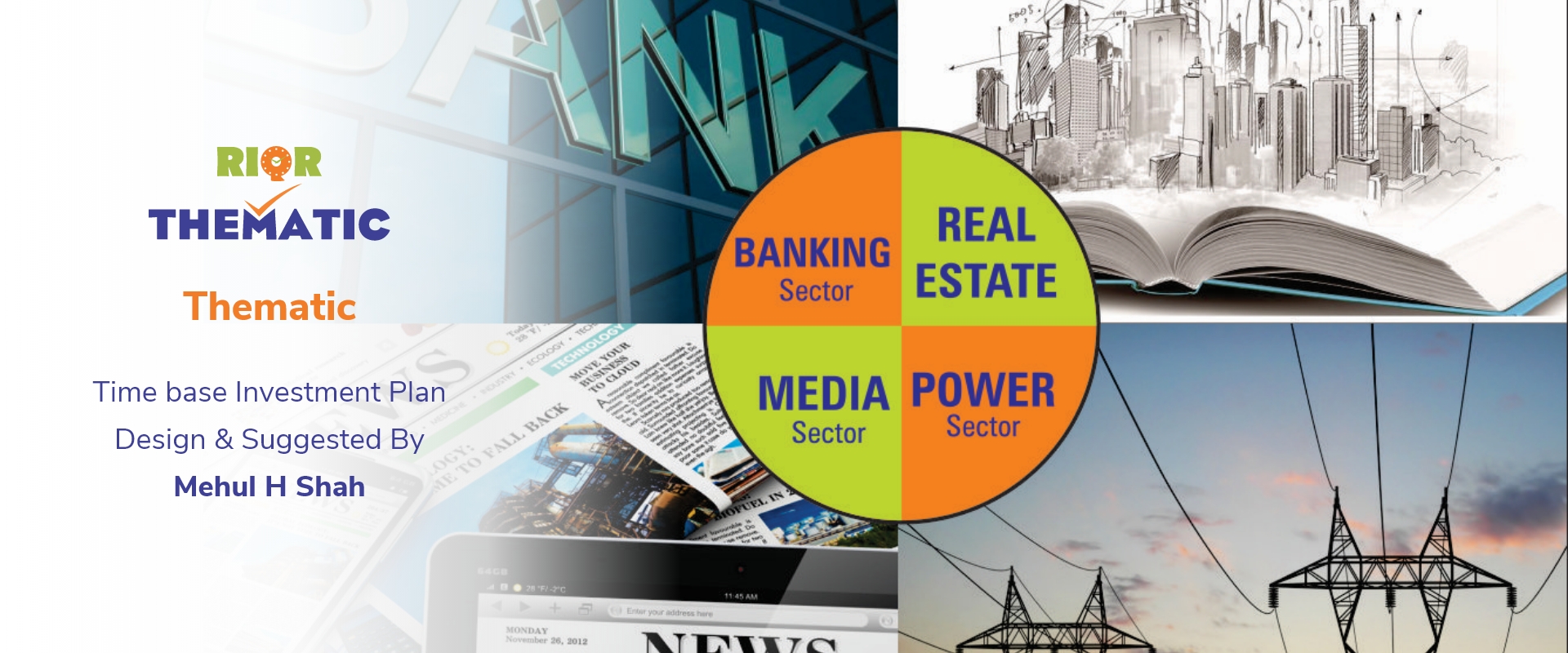 Investment Objective :
A thematic fund is the one where the fund's goal is to deliver optimal returns by putting resources into stocks which qualify to belong within the particular theme. Basically, thematic mutual funds are growth oriented equity schemes which aim to achieve capital appreciation by investing in a set of stocks that are closely related to a particular theme.
Various patterns have been utilized to shape a Thematic Fund. For instance, following the time when country's Prime Minister Narendra Modi has pitched to industry 'Make In India' theme, the markets have gained excitement and many such schemes are launched to help investors to take advantage of the 'Make In India' theme. Aside from 'Make in India,' there are few other schemes which have utilized pattern to form thematic funds like 'Digital India' and 'Rural India'. In general, it is considered to be a top-down investment approach with a focus on broader, macroeconomic themes that a fund manager can use to identify strong companies.
Thematic equity mutual funds are those funds that invest in companies or stocks of a particular theme. These funds do not invest in stocks outside that theme. On the other hand, diversified equity funds can invest in any theme or sector.
Many people confuse thematic funds with sector funds, but both are different. Thematic funds invest in a theme which could comprise many sectors. For example, consumption-oriented thematic funds invest in consumer-facing sectors such as FMCG, Financial Services, Automobiles, etc. Whereas a sector fund invests only in a sector, so a banking fund will qualify as a sector fund since it invests only in banking stocks.
This makes thematic funds more diversified as compared to sector funds, giving the fund manager more options and a variety of stocks to pick and choose. Thematic funds are divided into 6 types or categories, let us look at all these.
Different Types of Thematic Funds
Dividend Yield Funds
PSU Equity Funds
Energy Funds
MNC Funds
Consumption Funds