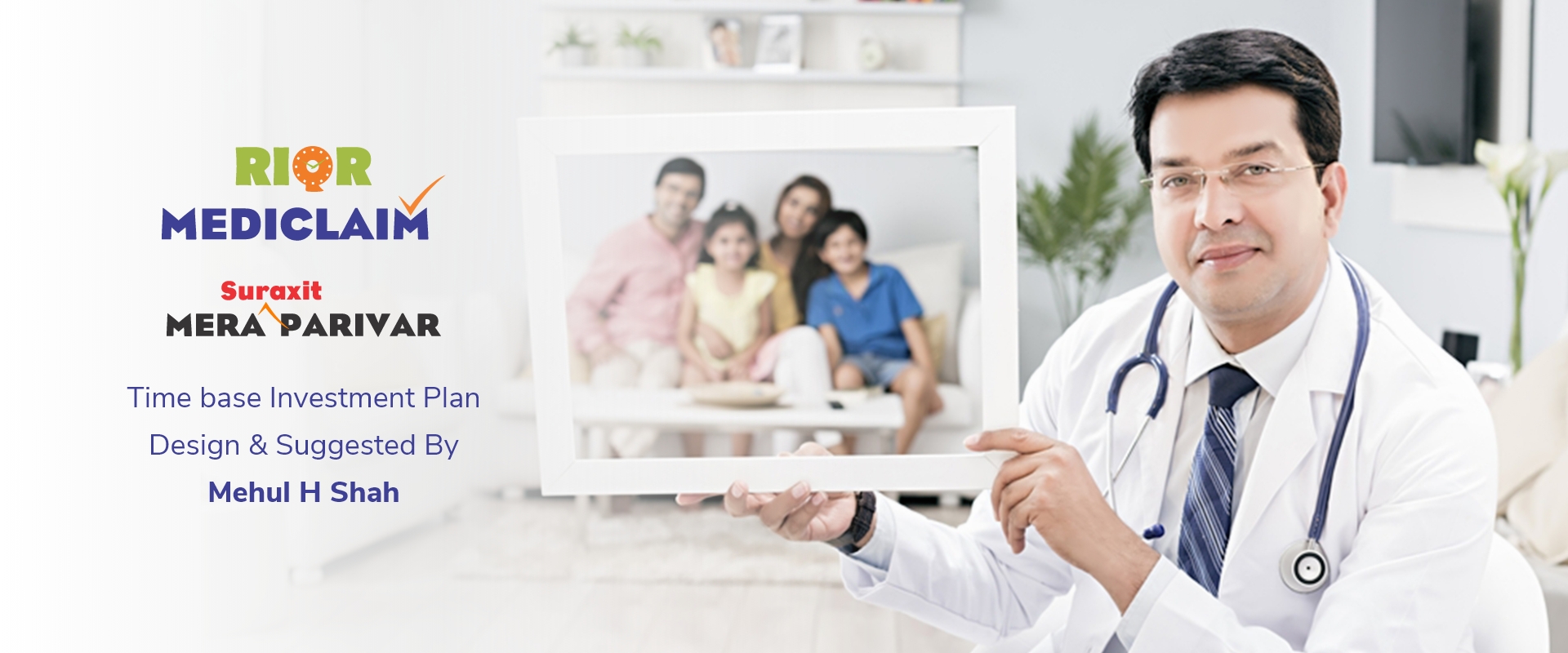 Investment Objective :
Life is about experiencing every good bit of it throughout one's lifetime; be it a walk in the park with your parents or building memories of playing with your little one. At RIQR, we understand that these experiences can be truly rejoiced when one lives a healthy life without having to worry about any unforeseen medical issues.
"Good Health...Hamesha!"
In line with our objective of ensuring good health…hamesha! Our Comprehensive RIQR Mediclaim helps safeguard you & your family against financial risks arising out of a medical emergency. You can be assured that while you're unwell; we'll take up all the hassles related to your treatment so that you can stay worry free and focus only on your recovery.
A Comprehensive Plan to meet everyone's (individual and family) healthcare needs.
In-Patient Care
Pre-& Post Hospitalization
Individual & Floater Cover
Daily Allowance
Ambulance Cover
Organ Donor Cover
Annual Health Check-up
No Claim Bonus
Tax Benefit
From Diagnosis to Recovery – "RIQR Mediclaim" at every step!
30-day Pre-Hospitalization Coverage
Hospitalization for at least 24 Hours
Room Rent
ICU Charges
60-days Post Hospitalization Coverage
Automatic recharge of Sum Insured
Life Long Renewability