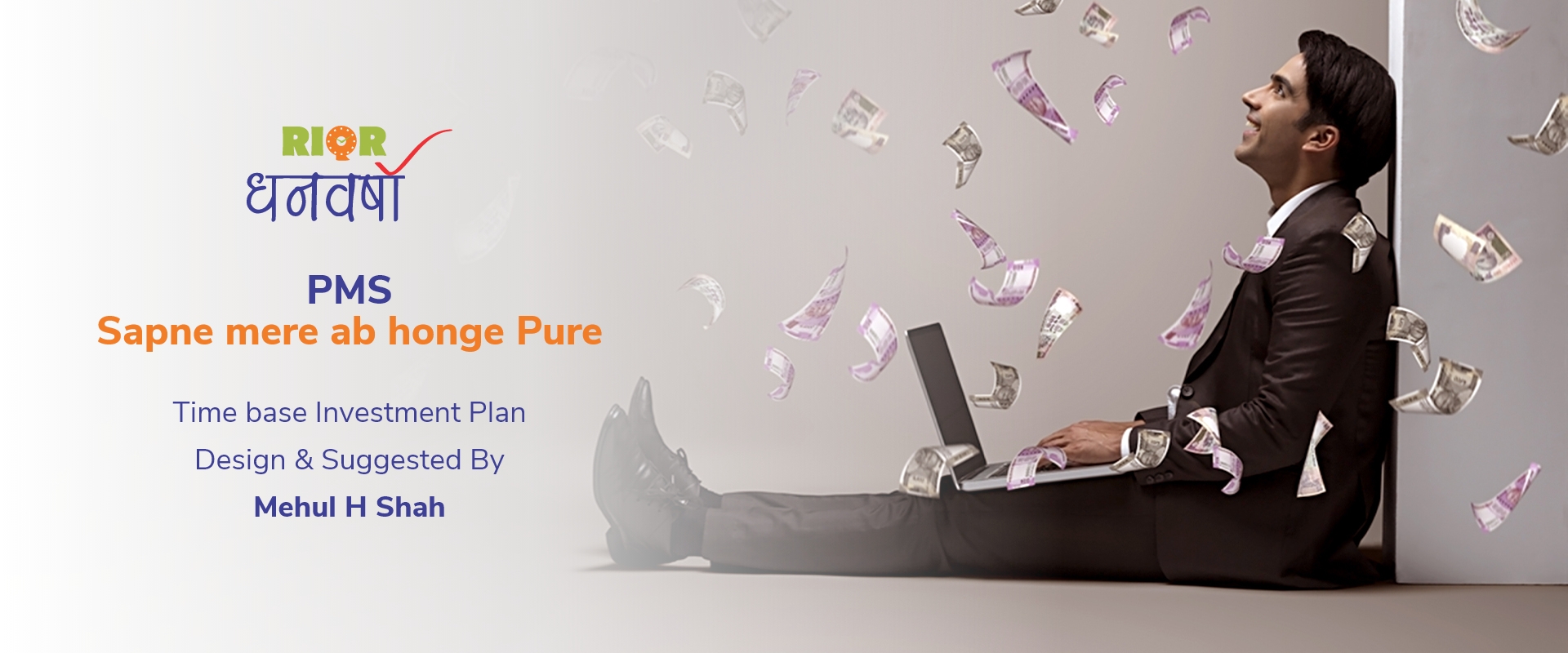 Investment Objective :
The PMS is a tailor-made professional service offered by the Portfolio Manager to cater the investments objective of a niche segment of clients, who can be individuals or institutional entities with high net worth. The investment solution provided can be an investment portfolio in stocks, fixed income, debt, cash, structured products and other individual securities, managed by a professional money manager, which can be tailored to meet specific investment objectives.
"Sapne mere ab Honge Pure"
When an investor invests in PMS, he owns his individual securities, unlike a mutual fund where he owns a unit of that specific fund. The investor has the freedom and flexibility to tailor his portfolio to address personal preference and financial goals
PMS or Portfolio Management Service is a professional service where qualified and experienced portfolio managers backed by a research team manage equity portfolios on behalf of clients instead of clients managing it themselves. India being one of the oldest stock market ecosystems, the direct equity investing cult has been prevalent for decades and has especially taken deeper root since many marquee listings in the markets since late 1970s. There are a large number of investors who own equity portfolios in their demat accounts that they manage based either on their own experiences or with inputs from broking companies and equity advisors.
There are millions of demat accounts; in fact some of the largest listed companies individually have 2-3mn shareholders each. While brokers provide equity research, advisory services and an operational platform; this usually needs the investors' involvement in investment discretion as well as operational aspects. More importantly, the onus of outcomes is shared between investors as well as the service providers. On the other hand, professionally managed portfolios make the portfolio manager answerable to the investor. They are managed for a fee and everything including, research, investing, operations, etc. are available to the investor.
PMS could either be Discretionary; i.e. where the fund manager takes decisions on investors' behalf or Non-Discretionary; i.e. where the fund manager needs to take approvals from the investors on suggested investments. The other alternative for professionally managed investments into equities is through Mutual Funds; which is a very popular choice too.
Discretionary PMS differ from Equity Mutual Funds in following aspects:
Investors in Mutual Funds are allotted units that represent their holding in a basket of stocks. For every PMS investor, the Portfolio Manager creates a segregated demat account where his portfolio is held on his behalf. The Portfolio Manager has to be provided with a power of attorney to transfer stocks in and out of the demat account.